Fantasy Basketball – Best NBA Players to Draft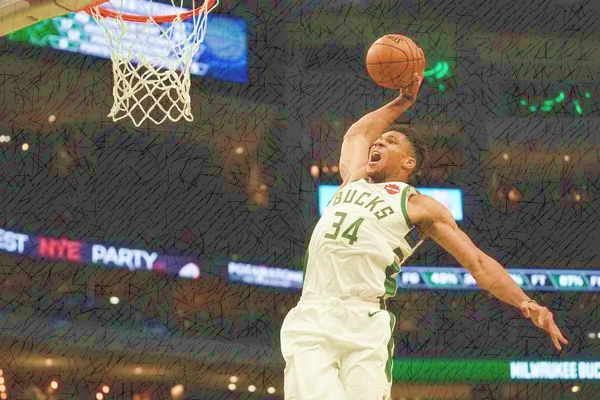 With the National Basketball Association (NBA) season starting up in just a few weeks, we basketball fans have begun to draft our fantasy basketball teams to prepare for a successful season.
To be up at the top of the league table, one must maintain a strong draft. 
There are many desirable players to pick up, but if you're not meticulous with picks or with little knowledge about the NBA, like my friend Robert, then your draft could put your team in shambles.
With this being said, I've listed my picks for the top five players to draft, and some mediocre picks for the fantasy NBA season:
1. Giannis Antetokounmpo
There is a reason he's a two-time-MVP at just age 26. Besides shooting three-point-shots, Giannis can do it all. He's a monster on the rebounds and plays the game just like a point guard at the small forward/power forward position. He will by far get you a remarkable amount of points and fill up the stat sheet in almost every category. If you have the first pick in the draft, I would recommend taking Giannis, as he is just making his way into his prime.
2. Anthony Davis
By far, Anthony Davis is the most talented and game-changing center/power forward in the league right now. On a team with Lebron James, Anthony Davis holds his own on the court and will most likely be a more successful pick up than Lebron this season. Unlike Giannis, AD can spot up from anywhere on the court, making him a real threat for fantasy leagues that play based on categories.
3. James Harden
You can never go wrong with James Harden. He is the go-to scorer on the Houston Rockets and is bound to have a breakout game every other week. He will probably score the most points in total this NBA season.
4. Luka Doncic
Luka is another top pick because he is one of the most consistent players in the league. You can count on him for a substantial point total each night. The only downside is that I don't regard Luka having as many breakout nights as a James Harden would.
5. Nikola Jokic
Since a decent center is difficult to come by this season, you only have three long-term options: Karl-Anthony Towns, Anthony Davis, or Nikola Jokic. Jokic is a remarkable player for his three-point ability and his triple-double threat. I believe that Jokic will perform from week 1, unlike in other years where it took him a few weeks to get on the map.
Finally, a few mediocre picks for the later rounds in the draft would have to be Shai Gilgeous-Alexander, Michael Porter Jr., and Tyler Herro. These are all young players in their second and third years in the NBA, and I think they will all become go-to options for their respective teams. Especially Tyler Herro, due to his excellent performance in the 2020 NBA Finals.
View Comments (4)