Two Door Cinema Club's Newest Album: Gameshow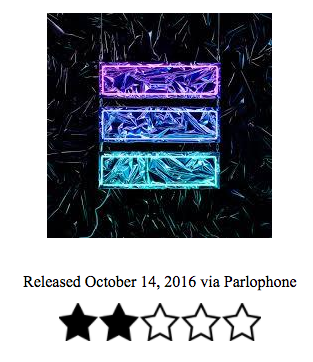 Two Door Cinema Club's new 80s-like, synth heavy album, Gameshow, features few high points for the new look of the band, but has some points that aren't as disappointing as the rest of the album.
     Containing ten songs, this album lasts for a grueling four minutes. Gameshow is nothing like their older hits; it shows that the band itself has evolved from its old genre of indie pop/rock, to its new image of electronic music.
     Two Door Cinema Club's new sound is reminiscent of The 1975, however with poorer execution. High expectations were set after their last album reached great success in 2012, but they have definitely taken a step down.
     The rating for Gameshow would be a 2/5. The new style does not work with the band's sound. Alex Trimble, lead singer of Two Door Cinema Club, still has his angelic voice, but the instrumental in most of the songs does not flatter his voice.
     As Trimble says in the song, "Are We Ready (Wreck)," "We've lost our minds, We've lost our memory," They sounded great before this, but they have changed for the worse. Why change your style if people enjoyed your music before?
     Even though this album was not the best, it definitely did have an upside. The song "Gameshow" sounds nothing like the rest of the album and reminds me of their old songs "Something Good Can Work" and "Undercover Martyn."
     Another upside to the album is that its new sound has a catchy beat. Additionally, the lead singer's voice has not changed; in fact, he sounds better than ever.
     Although this album is not their best, it still somehow cracked into The U.S. Billboards' Top 200: peaking at number 79. Will Two Doors Cinema Club continue to stick to this new genre of electronic? Will they rise to their previous glory or will they continue on their downhill spiral?