October Apple Event: Part 1
Apple released four iPhones and one HomePod Mini. This event had some useful elements and some poor. There were some let-downs, some items most consumers wanted but did not get, and there were some nifty things we appreciate.
First, let us touch on the HomePod Mini. This smart-home speaker is the child of the original HomePod but is smaller and does not have the same speaker quality.
All information presented is from the Apple event, and none of these products have been available to the public yet.
The HomePod Mini stands just 3.3 inches tall and comes in two colors, space gray and white.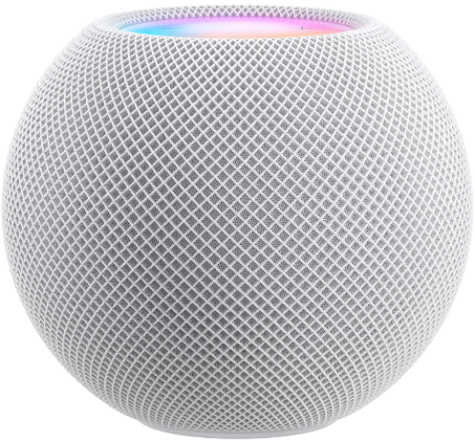 They touched on three main points with this speaker: the fantastic sound, the intelligent assistant, and privacy/security.
In the sound category, it checks off many boxes. It has 360-degree audio and can be used as a stereo pair. If multiple are in the same room, it detects the others, makes a pair, and uses the left and right channels to make it more immersive.
On the philosophical aspect, it sports the S5 chip from the Apple Watch last year, but the leading idea is that it allows the speaker to do computational audio.
Apple said this audio uses complex algorithms in real-time to make the sound balanced and fine-tuned. It allows for better bass extension and noise cancellation when using the microphone to listen.
If the phone is brought closer to the speaker, whatever is being listened to, some music or podcast, for example, will automatically transfer to the HomePod Mini.
Integrated into the HomePod Mini is Siri, which is no surprise. Siri plays music, plays a podcast, asks questions, and interacts with things on the phone like adding a reminder or texting.
Siri can recognize the voice of up to six different people, so her response depends on the person. Hence, the music preference, calendar, messages, contacts, and more, rely on the user.
There are other smart controls like those paired with the HomeKit app: control of the lights, thermostat, lock doors – anything set in the HomeKit app will be accessible if you have Smart Home accessories that support it.
In privacy, requests are not linked to Apple ID, so it is anonymous, and you can choose if Siri saves the information asked. The HomePod Mini price is $99, and can be pre-order as early as November 6th, being available on November 16th.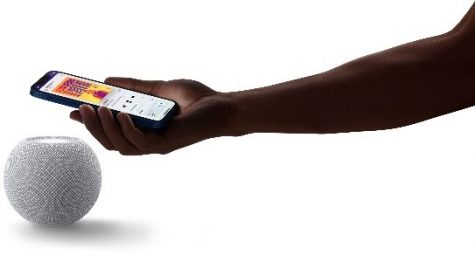 Leave a Comment