Top Three: Fall Festivities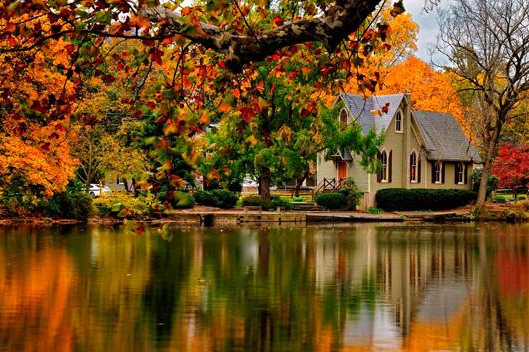 Whether it's the slow browning of leaves that crunch under your feet or the smell of apple cider on a brisk, October day, everything seems heavenly during the fall season.  
     Autumn brings not only the thrill of Halloween, but also a great opportunity for exciting, seasonal activities. Yet, there are so many happenings that it can be hard to choose.
     Some of the best fall findings take a little pre-planning and research, but in the end, the memories created last a lifetime.
Solebury Orchards
Bucks County, PA
Thursday-Sunday
9 am – 6 pm
$1.50 per pound
http://www.soleburyorchards.com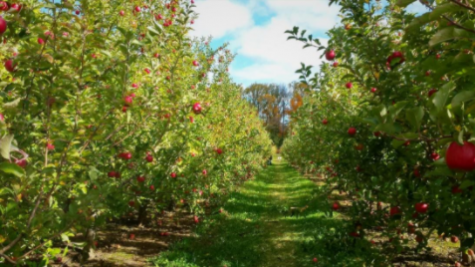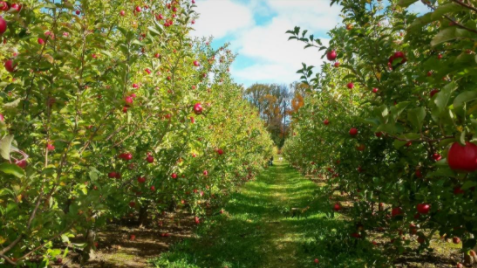 Photo by Solebury Orchards
     This dazzling landscape looks like something out of a fairytale; large red barns line the entrance driveway as rows of trees plump with apples extend farther than the eye can see. A cute little store, complete with a rustic farm exterior and stone pathway greets you as you first set eyes on the orchard.
     This store is stocked with freshly made apple cider, apple butter, mulling spices, apple ices, and, the customer favorite, apple cider doughnuts. Yet, this is only the beginning of the adventure.
     An especially quick tractor ride informs you of the many apples that are currently available to pick before setting you down right in the middle of the fruiting trees. Brown paper bags for apple storage are scattered between trees in small wooden boxes. Apples can range from Melrose to Sun Crisp, Jonagold to Pixie Crunch, or Golden Delicious to Florina.
     For any baker, apple lover, or fun-time seeker, Solebury Orchards is a fall must-do.
      2. Peddler's Village Apple Fest
Lahaska, PA
November 5- November 6
10 am – 6 pm
Tickets and Parking: Free
http://www.peddlersvillage.com/festivals/apple-festival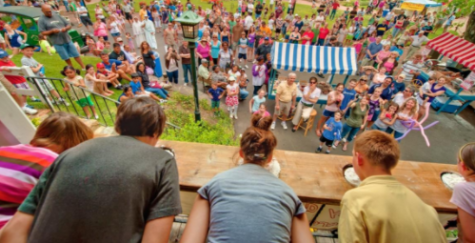 Photo by Peddler's Village
     If one apple event wasn't enough, Peddler's Village's 43rd Annual Apple Fest is perfect for a mix of fruit and fun.
     The cobblestone pathways will be filled with arts and craft vendors, food stands, live entertainment, and most importantly apples to pick.
     Delicious treats such as apple pies, apple butter, apple cider, apple fritters, and caramel apples will be sold to all who desire them. There will even be an apple pie eating contest for those who are brave enough.
     While participating in the great activities, the beauty of peddler's village will surround you. Gorgeous architecture that reminds one of a cute little town lines every path; trees colored red, gold, and orange light up the quaint village.
     This event is perfect for friends and family alike.
      3. Peddler's Village Grand Illumination and Gingerbread Competition
Lahaska, PA
November 18
6 – 9 pm
Attendance and Parking: Free
http://www.peddlersvillage.com/festivals/grand-illumination-celebration
Photo by Kara Seymour
Peddler's Village is known to have a series of exciting events year 'round. One of the most thrilling happens in just a few weeks.
The Grand Illumination attracts hundreds of families and friends to one of the biggest events in Bucks County. Around 6:15 pm, as the sun sets and the afternoon fades to night, Santa Claus begins to count.
The entire village erupts with the chorus of the countdown like a carol. As Santa hits zero, dazzling lights blink on rooftops, trees, bridges, and walkways.
There are showers of pink, blue, green, red, and every other color imaginable. Once the village is illuminated, hot apple cider and holiday treats are given out while live music plays for the crowd.
This event is also the first day of the Gingerbread contest. Here, excellent bakers and home cooks alike compete to build the most incredibly edible gingerbread house.
While they won't be completed that day, it is always a fun time watching the process that goes into the creation, along with sharing a memory that will last for years to come.