Delectable Donuts
Call it Fat Tuesday, call it Mardi Gras, call it donut day. Whatever you call it, this is a day to eat every ounce of fat you can find. Traditionally, this day is before Ash Wednesday, and people eat all the fatty foods they  will be avoiding during the 40 days of Lenten fasting.
Many different cultures celebrate in different manners. In France, they have a giant carnival. In Germany, they eat all their meat during a Schlockfest. In America, we eat a lot of donuts.
Living in America, we have the opportunity to see many of the different ways cultures celebrate Fat Tuesday. New Orleans is full of Mardi Gras celebrations come that special Tuesday. There are also many German organizations that host traditional Schlockfests. And don't forget about the donuts!
Along with attending a Schlockfest, my family has the tradition of making homemade donuts. After speaking with my Grandmom, I learned the origins of our family recipe are unknown but are from before her mother's time. This recipe has been used for many generations and will continue for many to come.
Ingredients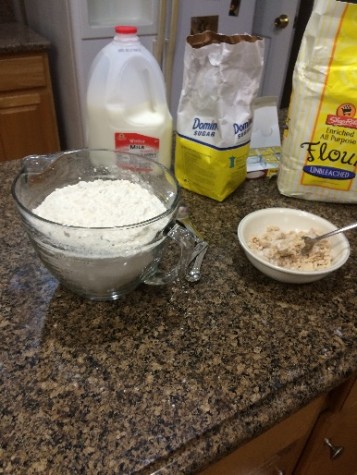 .6 oz Yeast
1 Tbsp Sugar
4.5 Cups flour
.5 Cup sugar
3 Tbsp Butter
2 Eggs
 .25 tsp Salt
Directions
First, dissolve the yeast and 1 Tbsp of sugar in lukewarm liquid. Add half of the flour, and beat well. Cover and set aside in a warm place for about an hour.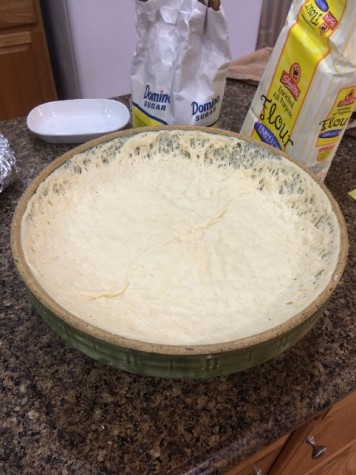 Cream the butter and sugar, then beat in the eggs. Add the flour and salt.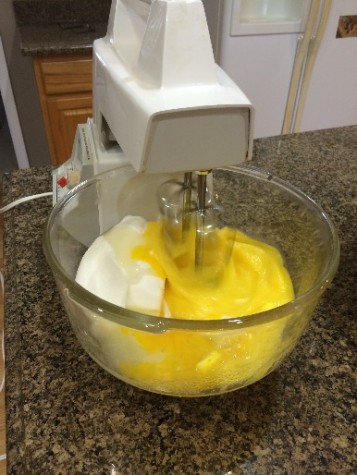 It should be a soft dough.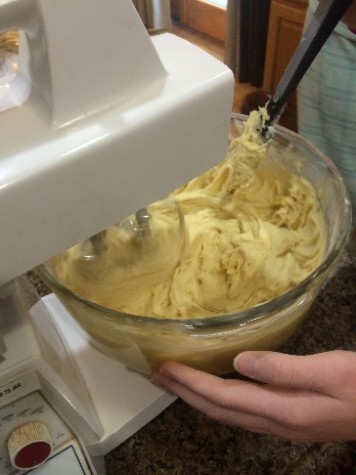 Knead lightly, and place in a well-greased bowl.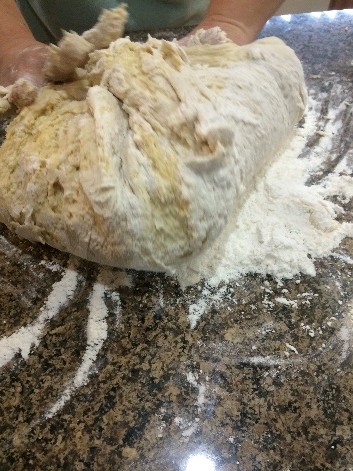 Cover and allow to rise again in a warm place for about 1.5 hours.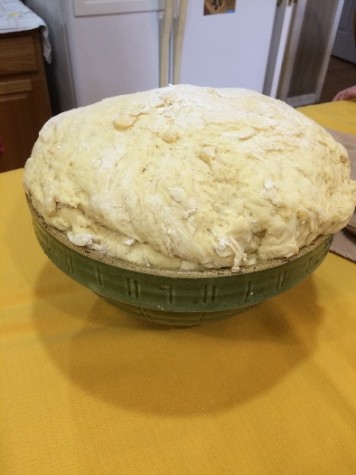 Flour board and roll out dough to about a .25 inch thickness.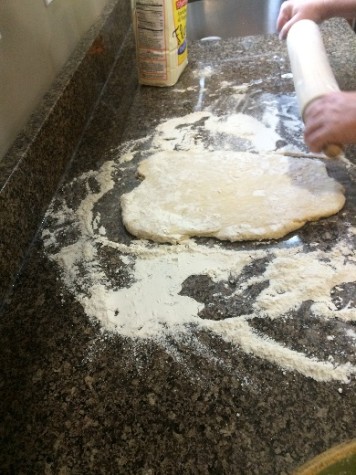 Cut into pieces.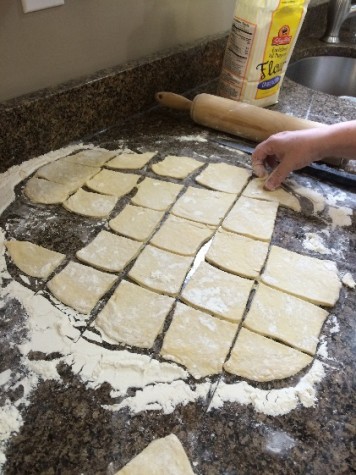 Cover and let rise again for about 3/4 of an hour.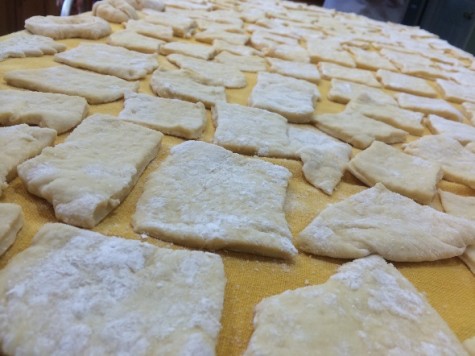 Drop into deep hot fat.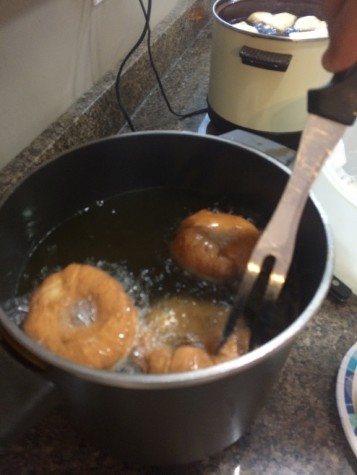 Sprinkle with powdered sugar and eat! Usually an air pocket forms in the center of the donut, so it can be filled with anything imaginable. Traditionally, my family uses prunes or apple sauce, but I prefer Nutella or chocolate. You can even be creative with the shape of the donut. Sometimes we even use cookie cutters.
The best part of the day is seeing how many donuts you can eat. Rumor has it that one of my cousins ate 40! Fact or fiction, I don't know, but what I know for sure is that once you eat one, you won't want to stop!