Holiday Apple Dumplings Recipe
These are not your traditional apple dumplings. I first made apple dumplings with Girl Scouts when I was little, but they were the typical kind: a whole apple wrapped in dough. Apple dumplings are a Pennsylvania Dutch tradition and have always been a favorite in my family. My great mommom always brought my mom and her siblings apple dumplings with extra sauce in a jar, so it was natural for my mom to make them with me as I grew up. The only problem was my great mommom never shared her recipe with us, so we created our own.
The holiday season is about spending time with your family, which is why apple dumplings are such a big part of the season for my family. They bring us together. They are like little wrapped presents on Christmas morning every time you eat them.
Ingredients:
6 apples
1 and 1/4 tsp cinnamon
1/4 tsp nutmeg
1/4 tsp salt
1/2 cup granulated sugar
1 cup brown sugar
2-3 store bought pie crusts or homemade pie crusts
1/2 cup walnuts (optional)
butter
Instructions:
Preheat oven to 450 degrees F.
Peel and core the apples, and cut them into bite size pieces.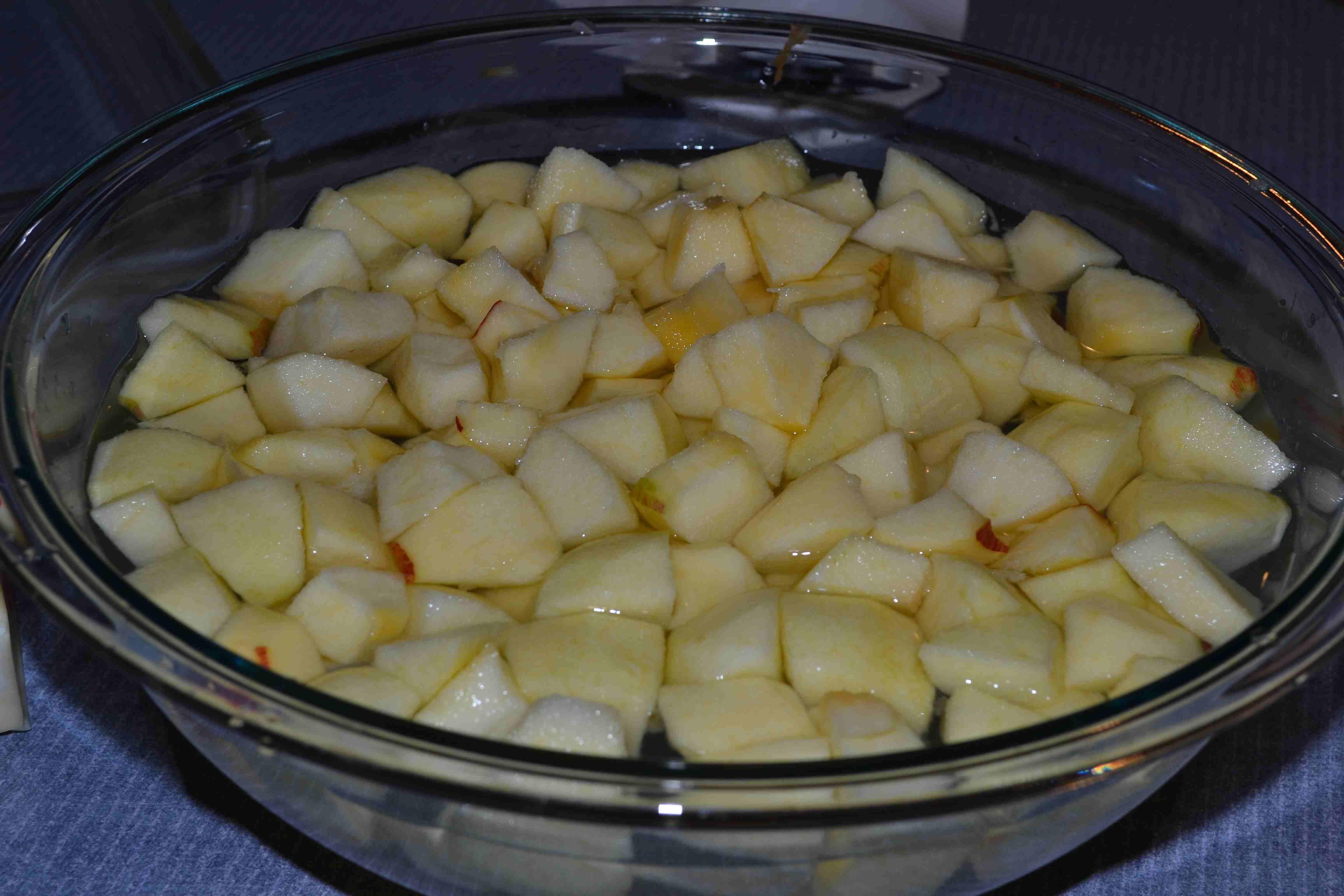 In a large bowl mix the apples, spices, and sugars. Add walnuts if desired.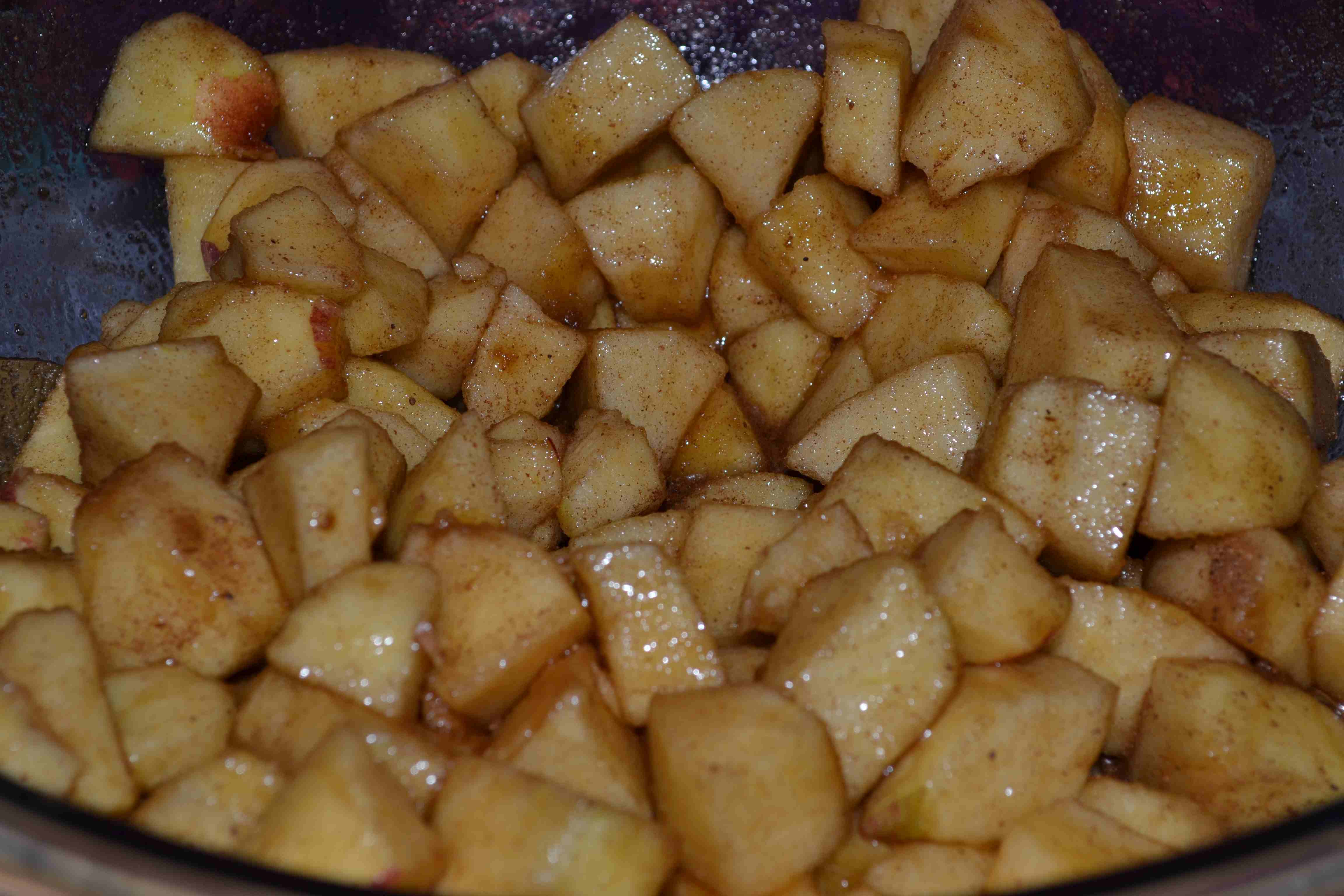 Cut the pie dough into 3 or 4 pieces (depending on the desired size of apple dumplings). Place the apple mixture on the pie dough with little chunks of butter.
Close the dumplings and place in a deep dish pan.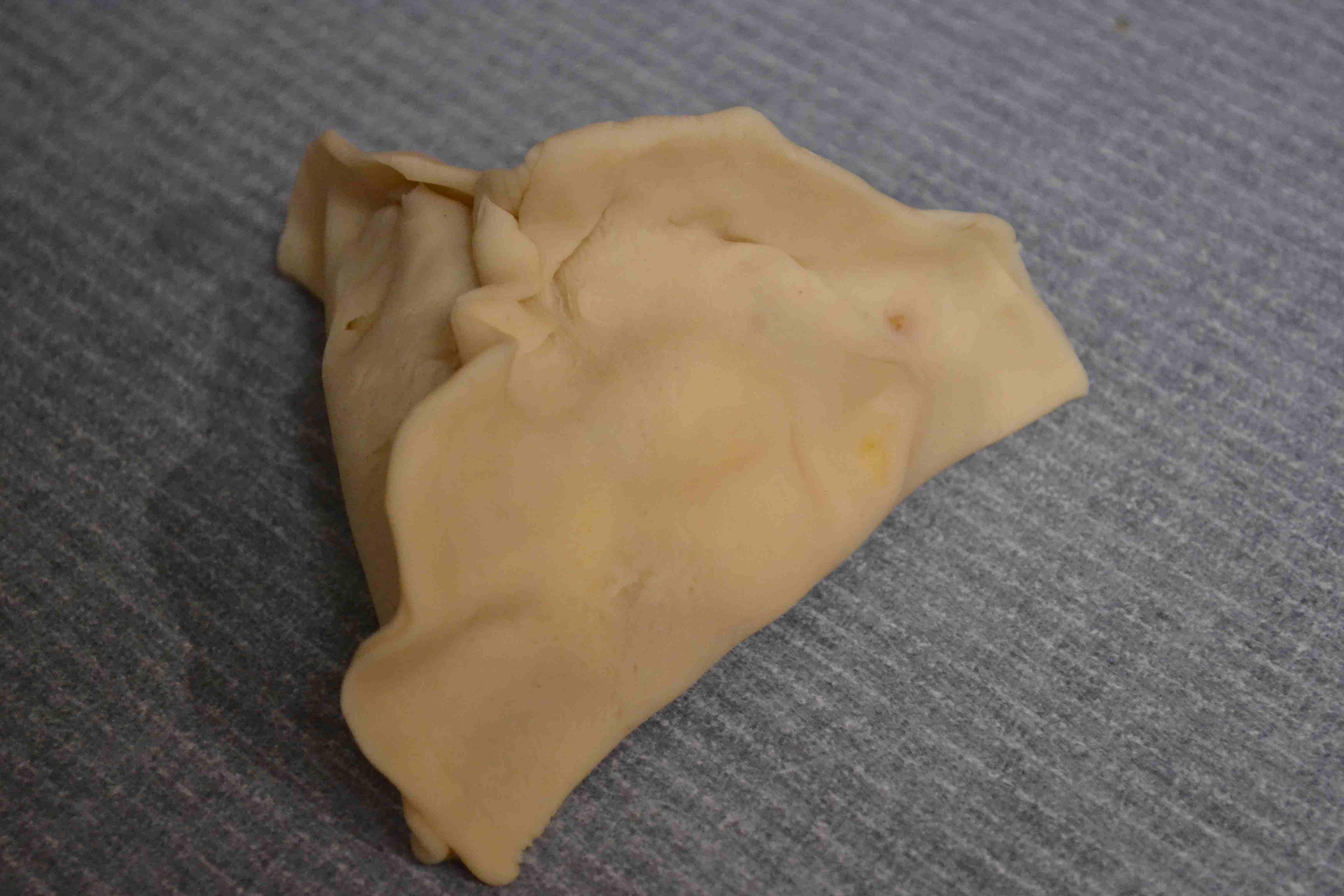 Pour leftover apple mixture on top of dumplings.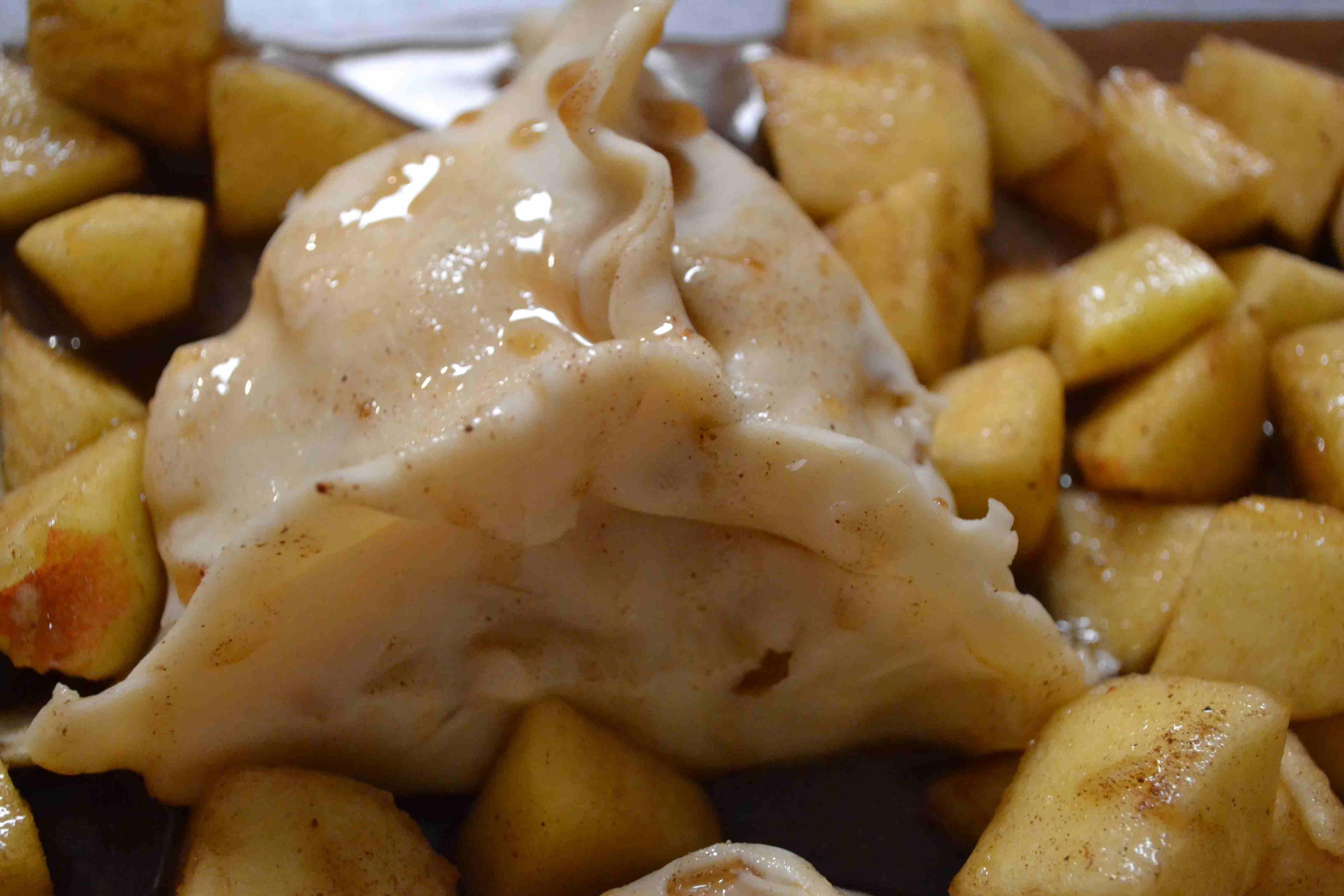 Bake until golden brown.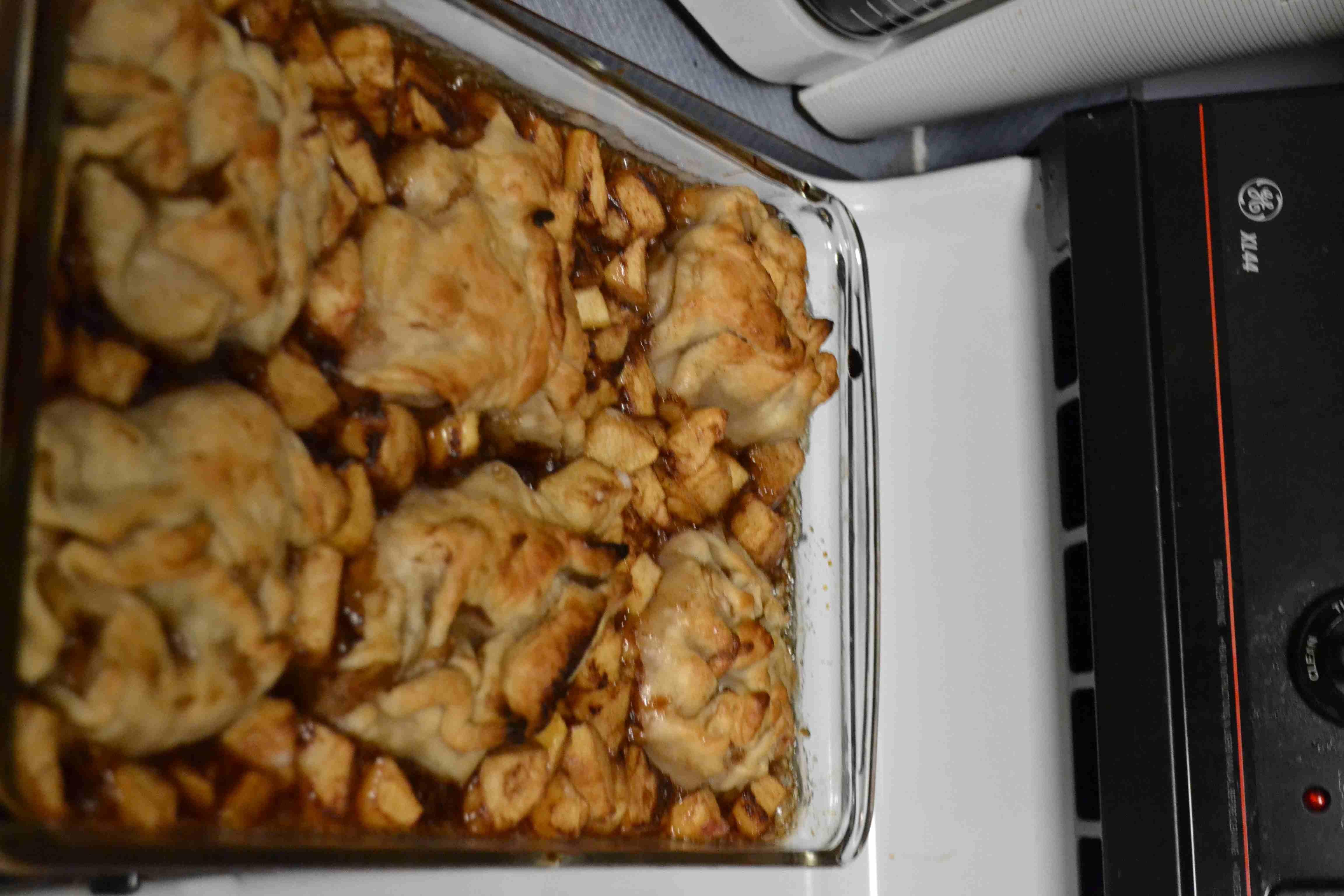 Serve warm plain or with milk, yogurt, or ice cream.