Dr. Mariam Mahmud for CBSD School Board Region 5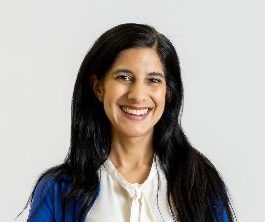 Dr. Mariam Mahmud is a candidate for the CBSD school board in region 5 and is preparing for the fast-approaching election day on November 2nd. She grew up in Montgomery County and is a pediatrician, having earned her degrees at Bryn Mawr College and Drexel University. She then went on to complete her pediatric training at St. Christopher's Children's Hospital. 
"I am from a family that has believed in [community service] since I was young," she said. Dr. Mahmud has done interfaith work and has volunteered to provide food and medical screenings. She is also on the Bucks County Advisory Committee for mental health supports, and stays engaged in the community as much as possible. 
She decided to run for school board because "our community felt like there was a need," for representatives who want to support the district's children no matter their background. Her experience working in pediatrics and love for schools motivated her to take on this challenge.
Her campaign has gained much positive support from the community. "I feel like the people who make up the school system and also the underrepresented community is where I found a lot of connections," said Dr. Mahmud.
Some organizations that support her are 314 Action, an organization that helps scientists get elected to office, and 2nd Gen, which assists second generation Americans getting elected into office. Besides those, she is also supported by IMPACT, an organization that promotes voter engagement.
The school board campaign is "a grassroot movement and it's really beautiful to have so much support and people who believe and understand what's a stake," Dr. Mahmud said. "It's so important for people to be engaged and really pay attention to what's going on." She says that many people do not know about these smaller elections, and it is important to get involved and to vote. 
"The school board has become really contentious. It's actually very sad to see, and a lot of us are concerned," she said. Dr. Mahmud would like to bring her experiences as an underrepresented individual and share her knowledge gained from working with children to make all students feel accepted. "There has been language used by school board members that have been anti-Semitic, very hurtful to a lot of the community."
Dr. Mahmud also explained more about the position. "The school board's role is not really to make or create policy, it's to listen to the experts and oversee and help support them," she said.
According to Dr. Mahmud, "not having people who trust the experts," is the biggest problem CBSD is facing. "When we don't listen to the CDC, the American Academy of Pediatrics, our schools will suffer." Dr. Mahmud said valuing the expertise of others as well as listening to students with different needs is the way our district can fix this issue. 
She also said that the lack of mental health support is a problem in this district. "There's been a problem with mental health supports before the pandemic, and now with the pandemic it's all worse," she said. She hopes to bring more attention to this issue. 
She is on the school health committee for the American Academy of Pediatrics which gives her insight to what schools can do to help keep students safe. "There is such clear guidance of what we need to do," she said. "We are listening to people who come to speak who don't have pediatric and medical expertise, which is very worrisome."
Keeping kids in school, protecting staff and teachers, and supporting vaccinations in our district are some of the ways Dr. Mahmud says our community can stay safe through the pandemic.  
If elected, Dr. Mahmud hopes to bring her experiences to the school board so she can help with mental health as well as general health and safety issues. 
Leave a Comment