Should You Participate in Fantasy Sports? What I learned in my first year!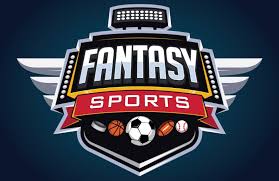 This year I decided to try playing fantasy football and basketball, and it may be the best decision I made this year.
 I watched football and basketball before this year but was not as immersed as I am now.
Fantasy football is where you build a team of players from across the league, and you pin them against your friends' teams. They earn points live in the game for catches, receiving yards, touchdowns, rushing yards, etc. Then near the end of the season, the playoffs start, and the top teams in your fantasy league play to crown a champion. 
Amongst friends, you can set wagers, like pooling money and the champion and runner-up get that, and maybe the person who had the worst team record has to do a challenge. That's one fun thing; it is very customizable and unique to each league.
 Your league can have 10 teams, which is the most popular, but you can go higher or lower. However, if you go higher, the talent pool to pick from goes dry, and it is more of a challenge, which some prefer.
I never did fantasy football because I thought it was tedious and too complicated for nothing. But this year, I decided to try. In the beginning, when I drafted players for my team like an NFL draft, I made horrible decisions.
I drafted my favorite players from my favorite teams instead of making valuable decisions. At the end of the season, only two players on my team were the same from the beginning.
It thinned out either due to injuries or poor play. That's one good thing about it, however; you can always bounce back. The waivers allow you to waiver players that no team claimed to your team, and there's a list, and the team with the worst record is at the top, and they get top priority when claiming players.
So, if I happened to want someone and submit the claim and someone doing worse than me submits for the same player, they'd usually get it. I say "usually" because whoever created the league can change rules and specifications. 
Fantasy football has helped me enjoy watching football even more.
I'm not just cheering for my favorite team during games but for players I don't normally cheer for on other teams. It makes it more intense and fun. Also, it gives you something to do.
During the season, I'd check my roster every day, even when there were no games just to make sure no one was injured, listed as out, or potentially having people on waivers to pick up, and so on. I'd follow along with my players in the news and looked out for the tiniest things that may affect performance.
It could be that maybe another receiver went down so this one would get more reps or vice versa. There are many variables to consider, and you can get as involved as you want. 
That brings me to my next point. I now know so many more players. Before fantasy football, I knew most players on the Eagles and the good players around the league, but not I know so many more who are underrated and not talked about much.
It makes making decisions about players much easier when you have a larger pool to pull from, so next draft, I'll be more prepared to draft well.
Also, fantasy football gives you something to do with a group of friends, particularly virtually, which is something we crave during COVID times. It makes the friend group stronger and more competitive because you feel like you want to beat your friends, and honestly, that's more satisfying than any prize. 
Fantasy basketball is similar to football; however, it is a higher-scoring pointwise game. You get points for things like buckets, rebounds, assists, blocks, steals, and more.
You lose points for turnovers and missed shots. But you get four points per block/steal and two for assists, and so it leads to some of my players having 90 points in one night! When in football, that may be the sum of 3-4 players. 
In basketball, everything is the same, drafting-wise and waiver-wise. The only main difference is the schedule. Since basketball games happen almost every day and not on a few days a week, you verse the same person for that week. So week 1, I verse someone, my points from the whole week matter, not one day.
I've had weeks where I've been down 200-300 points, and in the last two days of the week, I win because it all depends on the players. If one of my players has three games that week when one has four, planning and rostering around, that matters, but it evens out at the end of the week since all games would be played for all teams. 
The only pothole in that road is that due to COVID, I've had some players get their games canceled, and when that happens, you lose possible points; the weekly schedule doesn't change for that.
I had one player miss four games in a row, and I had to drop them because I wasn't getting any production. You have to be more involved than football because I know people who wake up on Sunday morning set their roster for football and are done. But in basketball, you have to make sure your roster is set every day to make sure players who are playing aren't on your bench.
If an active player is on your bench, they score points, and you can see it, but since they weren't on the active roster, they don't count toward your total.
If you need something to do to pass the time and enjoy sports, then playing a fantasy sport like football and basketball is something I would recommend. 
Leave a Comment