The Everlasting Legacy of Kobe Bryant
Everyone remembers yelling out "Kobe!" when tossing something in the trash can in ode to the Los Angeles Laker legend Kobe Bryant.
However, now when we do it, there will be a whole different meaning.
On the afternoon of Sunday, January 26 in Calabasas, California, nine people were tragically killed in a helicopter accident, including Kobe Bryant and his thirteen-year-old daughter,  Gianna Bryant.
They were headed to the Mamba Sports Academy, a sports facility co-founded by Kobe Bryant, for Gianna's basketball game when under the low visibility due to fog, the helicopter crashed into the hillsides of Calabasas, killing everybody on board.
Ever since the tragic incident, people from around the world have been honoring Kobe with memorials around the Staples Center of jerseys, balloons, candles, signs, and other gifts.
NBA teams have also honored him at the beginning of each game, either taking 8 second or 24 second violations to honor Kobe's jersey numbers 8 and 24.
The Dallas Mavericks retiring number 24 and the Philadelphia 76ers having a 33 second moment of silence before Tuesday's game to honor Kobe's number 33 at Lower Merion High School are just two of the many acts of respect the NBA community has done to honor Kobe.
The NBA also decided to postpone the Lakers and Clippers game at the Staples Center, which was scheduled two days after the tragedy, in honor of Kobe. The tributes to Kobe have extended beyond the world of basketball, showing just how much of an impact he had on and off the court.
On the court, Kobe Bryant was a five-time NBA Champion, a seventeen-time all-star in seventeen consecutive years, an MVP, a two-time finals MVP, an eleven time all NBA first-team member, a nine time all defensive first team member, a two-time scoring champion, and a two-time Olympic gold medalist.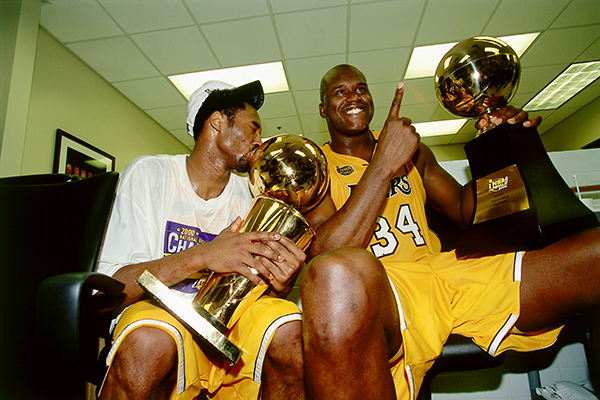 He also scored the second most points in a game of all time when he dropped 81 points on the Toronto Raptors in 2006.
Perhaps, one of his most famous moments was his scoring 60 points in his final NBA game ever in 2016 at the age of 37, a storybook ending to a hall of fame career. All these accomplishments speak to how dominant Kobe was as a basketball player, which is why he's almost universally regarded as a top ten basketball player of all time.
Off the court, Kobe inspired millions with his mamba mentality, which was constantly trying to be the best version of oneself. Kobe had a work ethic that was unmatched by his peers as he was always the first one in the gym and the last one to leave.
This devotion to his craft inspired so many others to work as hard as they could in what they were trying to accomplish in life, even if it wasn't basketball. In 2018, Kobe won an Oscar award for best animated short film with his "Dear Basketball."
All in all, Kobe Bryant was a legendary basketball player, a great father, and a role model for millions of people to look up to around the world, and he will never be forgotten.