Top 6 Underrated Artists You Need to Listen to Right Now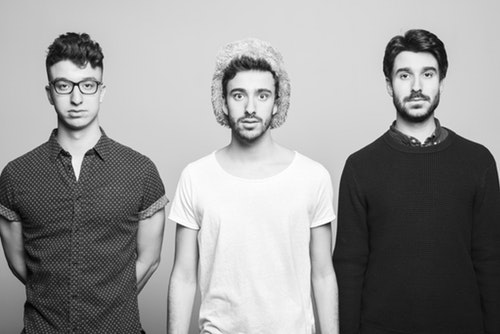 Many people listen to some of the same artists every day. Artists like Taylor Swift, Justin Bieber and Katy Perry have millions of fans, sold out shows and paparazzi following them everywhere they go. Yet outside of the stereotypical pop music that everyone knows, there are many up and coming artists that no one has ever heard of. They produce incredible music but have yet to come into the world of mainstream music.
1. AJR
AJR is mostly known for their two alternative hits "Weak" and "Sober Up," yet they have multiple albums such as The Click and Living Room. A lot of their songs talk about growing up, making AJR the perfect artist to listen to when struggling with the overwhelming parts of life.  The band uses elaborate rhythms and electronic instruments to keep the music upbeat while discussing topics such as growing up. Many fans are awaiting a new album from AJR, as they had just released a new single called "Burn the House Down."
2. Allie X
Allie X is a Canadian indie pop singer-songwriter with two albums, CollXtion I and CollXtion II. Her music has a very pop feel to it, making it very upbeat and puts you in a mood to jump up and scream the lyrics. Many of her songs are about love. Whether it is being in love or going through a break up, her songs are relateable for anyone who has had a relationship.
3. Billie Eilish
Billie Eilish is brand new to the music industry. She is only 16 years old and has released an EP called Don't Smile at Me. The EP has only nine songs, including her two biggest hits "bellyache" and "ocean eyes." She has said in many interviews that she writes in characters. In her song "bellyache" she sings about a serial killer. Her eccentric topics and interesting tones can get you singing, laughing, crying, and dancing. She is surely an artist to look out for in the coming years, with hopefully a full length album in the near future.
4. Birdy
Birdy is a young singer-song writer with three albums out to date. She is most well-known for her cover of Bon Iver's "Skinny Love." Her songs are mostly piano ballads that are perfect for giving you a good cry for when you need it. She also has written multiple songs for movies such as The Fault in Our Stars like "Not About Angels" and "T Shirt."
5. Dodie
Dodie is also a singer song-writer with two EPs out called Intertwined and You. Not only is she a musician, she is a YouTuber, which is where she makes covers, shows her new music, and talks about her life, Her music addresses love, self-worth, and life. Her music influences a lot of young people and is good music to jam out to when you need something uplifting.
6. Watsky
Watsky is not your typical hip-hop artist. His songs aren't about partying and women but instead discuss hard to swallow topics such as depression and getting through the hardships of life. His music can have upbeat and electronic tones with lyrics that speak to the heart. He has three albums: X Infinity, Cardboard Castles, and All You