Chance the Rapper: Coloring Book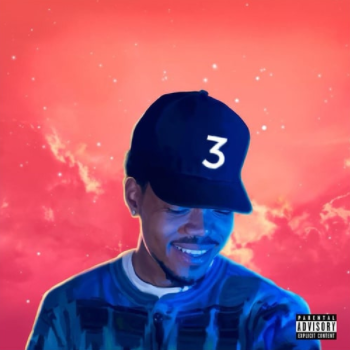 Hang on for a minute...we're trying to find some more stories you might like.
You may have heard "No Problem" on Power 99 or 96.5 AMP Radio. But there is so much more to Chance the Rapper's new mixtape, Coloring Book.
Released May 12th, 2016, Coloring Book has just recently gotten recognition from local radio stations across the United States.
Chance the Rapper gave his audience a taste of everything with soulful tracks like "All We Got" to rap tracks like "Mixtape."
This is the type of mixtape to pump up the party and wind it down. There's something for everyone on Coloring Book.
For those shying away from the rap scene, "Summer Friends" is the track to play. With serious undertones of short-term friendships, "Summer Friends" has an easy going beat and meaningful lyrics.
The chorus, "Summer friends don't stay," instills the theme that all good things must come to an end.
For those in the mood for something to pump you up, "Finish Line" is the track for you. The beat is bumpin'!
The song's chorus is soulful, yet uplifting. Background singers Eryn Allen Kane and Kirk Franklin provide a church choir feel without the seriousness of religion.
"Finish Line" is happiness in a song. It's all about overcoming tough times and embracing life's greatest moments.
If rap music is what you're looking for, tune in. Chance is his name and rap will always be his game. "No Problem" is getting the most play on rap stations, and there's reason for it.
This track may be the best rap we've heard from Chance. With features like Lil Wayne and 2 Chainz, "No Problem" is full of explicit lyrics and blasting bass; it's a rap-lovers dream.
The features add a twist with lines unable to be published here… "No Problem" is truly a one-of-a-kind track on a one-of-a-kind mixtape.
Coloring Book may be the brain-child of Chance the Rapper, but its success is the result of talented features. Kanye West, Young Thug, Francis and the Lights, Justin Bieber, Ty Dolla Sign, Eryn Allen Kane, Kirk Franklin and the Chicago Children's Choir are all found on Coloring Book.
A touch of rap is introduced by Young Thug and Ty Dolla Sign and hip-hop comes in with superstars Kanye West and Justin Bieber.
The soul and power of this mixtape is a result of Francis and the Lights, Eryn Allen Kane and Kirk Franklin.
Chance the Rapper never forgets his hometown. The Chicago Children's Choir is the most memorable feature on Coloring Book.
When was the last time a rapper incorporated a children's choir onto their mixtape?
There's nothing but great things to say about Chance the Rapper's Coloring Book. Themes of change, happiness and frustration are present in all of these life-changing tracks.
There isn't a song on this mixtape you need to skip. Each track is different, but that's what makes Coloring Book so exciting; you get a taste of everything and anything you're looking for.
Chance the Rapper's Coloring Book is for people looking for strong themes in their music — this is a powerful mixtape. I give it an A+ no question.