Winter to Spring Candles
As holiday carols subside, the arrival of spring marks the impending doom of millions of fall and winter scented candles, screaming out from Bath & Body Works shelves. In turn, customers have the opportunity to snag their candles at discounted prices as retailers try to clear the shelves for fresh, floral scents. Yet, no one wants to be that mom who's desperately trying to burn the rest of her peppermint candles in March. Never fear! Here are four fall and winter candles that carry over unexpectedly well into spring.
Autumn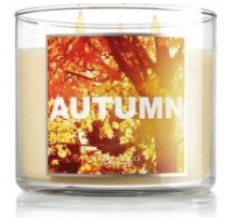 With notes of pomegranate, apple, and fig, Autumn evokes the memory of a peaceful walk through fragrant orchards. The scent is fresh and clean like air on a chilly day but bursting with the sweetness of ripe fruits. Together, the notes create a perfect morning medley to start off a lazy weekend in spring.
     2. Pumpkin Pecan Waffle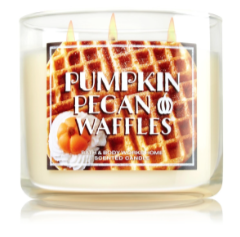 Pecan-lovers will fawn over the syrupy scent of this candle. As the pumpkin takes a backseat to the bakery aroma, this candle carries over well to the cozy Pennsylvania evenings in the springtime. The candle has an extremely strong throw, which means that the entire family can enjoy its sugary goodness from different places in the house.
     3. Frosted Cranberry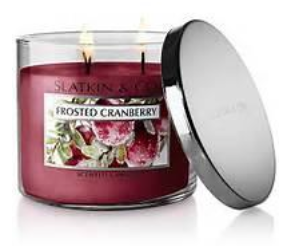 Presented in cranberry red wax, everything about the candle screams spring. The tartness of the scent cuts the fruity sweetness, making for a unique sensory experience and perfect for those who dislike overly sweet and synthetic fragrances. Additionally, it burns cleanly, allowing for springtime memories of tart cranberry to be made, minus smoky fall and winter undertones.
     4. Mahogany Teakwood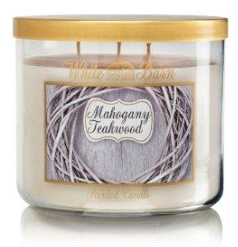 Often compared to the smell of "Abercrombie," don't shy away from this muted white candle! Customers will appreciate the musky, fresh notes of mahogany and lavender. The combination of the delicate secondary floral notes, including geranium, cedar, and oakmoss make this candle a no-brainer for the transition to spring and suitable for all genders.
Cheer up if you've been feeling guilty about the huge stock of fall and winter candles you have left to burn—every candle-enthusiast has been there before! Hopefully, you now have new ideas about scents that could also work for spring days, despite the fall and winter marketing. Nevertheless, there are many people—your neighbors, teachers, and friends—who would undoubtedly be willing to help you bottom out the rest of your candle stock before spring arrives. Traditional fall and winter scents are classic, but the candles that can transition to spring are the real gems of the season's collection.