University of Pittsburgh: An Exciting Choice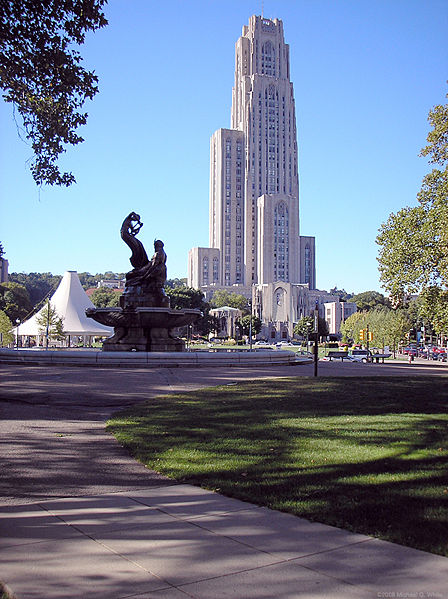 It is that time of year again. For seniors, it is one of the most exciting times in their lives. By now, most seniors have finished sending out their college applications or are very close to completing their last few schools'.
But now as the seemingly long and stressful waiting game begins, let's take an in-depth look at one of the major schools that kids applied to.  The University of Pittsburgh, also known as Pitt, is located in the Oakland neighborhood of Pittsburgh and is a popular school choice for applications by students right here at C.B. South.
Mrs. McGroggan, the Senior Class Guidance Counselor here at C.B. South, said, "This year [Pitt] offered no essay and waived their application fee." She also said that they promised an "early admission decision" to entice interested applicants.
Their efforts to bring in applicants appears to be working as 138 kids from South alone have applied to Pitt so far this year, compared to a total of 112 students last year, she said.
Pitt is one of the most applied to schools for students at South, and there are a number of reasons why. Steven Olshin, a senior who has already been accepted into Pitt, said that his favorite part about the school is that "it is located in a city." He also said he liked the campus and its buildings including, "the Tower and the Cathedral."
The school was founded in 1787 as the Pittsburgh Academy and it is a member of the Association of American Universities. This allows doctorate students the ability to conduct research on campus. Today, Pitt has an alumni of over 302,000 people who are proud to call themselves Panthers.
The University of Pittsburgh is 132 acres and is located near the heart of downtown Pittsburgh. There are 24,990 undergraduate students who call this school home and over 10,000 graduate students. Along with the main campus in Pittsburgh, Pitt also has branch campuses in Bradford, Greensburg, Johnstown, and Titusville.
Of the 25,000 undergraduates who attend the Pittsburgh campus, 97% live on campus, many in one of the school's 15 residence halls. Pitt students are offered a variety of choices to enhance their college experience from over 400 various student organizations to intramural sports and events to Greek life. Ninety-three percent of students who come to Pitt as freshmen return as sophomores.
Steven Olshin said with a laugh that his favorite part about Pitt is  "puppy Tuesday," which allows Pitt students to relieve the stress of classes and exams by interacting with cuddly canines who visit the campus once a week.
For students who are interested in pursuing a Pitt education, there is a plethora of degrees offered there broken up by the university's four colleges: Dietrich School of Arts and Sciences, College of Business Administration, Swanson School of Engineering and the School of Nursing.
With over 27,000 application last year for a class of only 3,800, Pitt has a selective admissions process. According to Naviance, the average accepted GPA is a 3.79 and an average SAT score of 1844 or a 26 on the ACT. Of the 112 students who applied from the C.B South class of 2013, 81 were admitted in and 15 chose to attend.
Current tuition is between $16,240 and $20,444 for in-state residents based on their selected college. In addition to tuition, the current cost for room and board is about $10,700.
So, as the waiting game continues, good luck to all future Panthers.
Leave a Comment