Foreign Exchange Students at CB South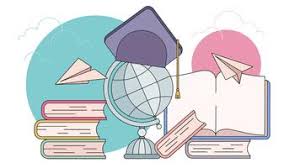 Everyone is nervous for their first day of high school. Where will you sit at lunch? Will you like your new classes? Will you still be as close with your friends as you were when school ended? But imagine how much harder it becomes when it's your first day in a new school in a different country.
Colomba Perrier, South's newest exchange student came here from Lyon, France on August 17th, where she said, "life is a whole other world compared to here in America." "Kids in France rarely ever have jobs because they are mostly focused on school" Colomba added. In France, most businesses will only hire you if you are at least 18 and even then, it is hard to get a job because of the little amount of free time you have.
One of the major differences Colomba noticed when coming to our school was the schedule. In France, students "aren't able to choose their own classes," and the classes they are given last the entire year said Colomba. Another issue with schedules were the differences in start times.
She explained that school days will typically last from "8am to 6pm for seven weeks and then we get two weeks off". This schedule is drastically different from our typical 7:20 am to 2:30 pm, Monday through Friday. However, classes are much harder in France and typically range anywhere from "One to four hours" Colomba added.
In America, most schools prioritize extracurriculars almost as much as classes but in Colomba's school "[they] didn't have dances, clubs, after school activities, or football games." Because of this, one of the most memorable things she experienced was "going to the football games" because she had never seen American Football until she came here.
At her old school, La Martiniere Duchere, students had an entirely different experience than the one we have here because they "weren't able to talk to teachers, use their phones, go to the bathroom during class, or have a water bottle with them" added Colomba. This is vastly different than our experiences at South where students build relationships with their teachers, have the freedom to go to the bathroom whenever they need to, and even eat during class.
Colomba first heard about the exchange program roughly 3 years ago because "my parents have a friend with a daughter my age who had done it before and she loved it". In France, it is "very common for students to be a part of a foreign exchange program" said Colomba.
At La Martiniere Duchere, many of the students have been learning English for years. Colomba first learned English "5 years ago in school" she explained. This is part of what allowed her to be able to come to America.
But what is the process like to be eligible to become an exchange student? Students must be fully enrolled in the school as a full-time student, they must be proficient in English or be enrolled in courses that lead to English proficiency along with many other things. While it is a lengthy process to become an exchange student, it is "definitely worth it." According to Colomba.
When asked if she would still become an exchange student if she knew what she does now she stated "Definitely. It is an amazing experience that everyone should have in their life." And "it gives you a whole new perspective of the world."
There are many benefits to foreign exchange programs around the world for many distinct reasons. Some of these reasons include, learning a new language, being immersed in a culture you otherwise may never have experienced, meeting new friends, and being grateful for what you have.
While there are many benefits, some schools tend to discourage being an exchange student during high school for one reason, having to repeat that grade when you come back. Because every country has their own school system, many of them will not count what you learned as an exchange student because it does not fit their curriculum. "When I get back to France, I will have to repeat my senior year because my school doesn't count it." Colomba added.
Knowing what she does now one piece of advice Colomba would give to students is "become an exchange student while you can because it is truly a life changing experience."
Leave a Comment