Homeschooled but Sporty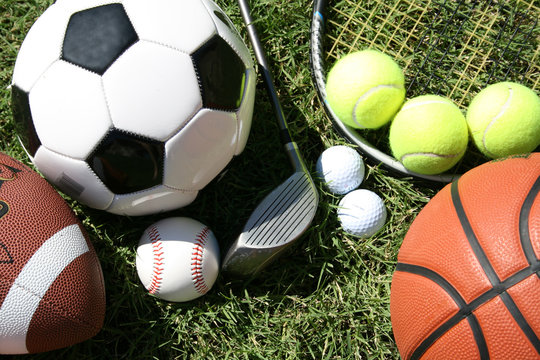 People shoving in the locker rooms, fetching their gear, so they don't become late for practice. Helmets get fastened, and knee pads get slapped on as people run out on South fields.
Although some kids choose to be homeschooled, that doesn't mean they can't be active. At Central Bucks South, homeschooled kids can participate in South sports.
Mr. Whelan, South swim coach and math teacher, said, "This is actually my first year since I've been at South that I have not had a homeschooled kid [on the team]."
"As long as I've been at South, we've had a homeschooled kid [in athletics]," Mr. Bucher, CB South principal, said "Every year we will have someone who is home-schooled."
But there are rules and policies that go along with attending South's sports as a homeschooled student.
According to code 137.1 on the Central Bucks School District manual policy, "Students attending home education program shall be given an equal opportunity to compete for positions and participate in district extracurricular activities interscholastic athletic programs."
"The board shall not provide individual transportation for students enrolled in home education programs who participate in the district extracurricular activities or interscholastic athletic programs," reads the code 137.1 on the Central Bucks School District manual policy, "when the district provides transportation to and from an away competition, game, event or exhibition and requires district students to use district transportation, home education students shall be required to use the transportation provided by the district."
Students can, however, drive themselves to practices and games if it is a home game and the school does not provide transportation for away games.
"A home education student may participate in extracurricular activities and interscholastic athletic programs only at the school building the student would be assigned to if s/he was enrolled in the school district," states the code 137.1 on the Central Bucks School District website in the manual policy.
This means if a homeschooled student was originally supposed to attend South, then they can participate in South sports.
Kids enjoy time with other people their age especially if they share common interests, such as the love of a sport.
Chloe Matsick, a freshman at Grand Canyon University and former homeschooled CB South swimmer, said "What made me love South so much was the people I was with," she added, "Everybody is nice, everybody loves the sport, and everybody wants to be there."
Chloe says, "My coaches are still some of the people I look up to."
But Chloe is not the only homeschooled kid that enjoyed South.
"We actually had a kid convert to South because he loved it so much," Mr. Whelan said.
Mr. Whelan said that the kid "loved the people" that he met on the swim team, so he switched from being homeschooled to attending South full-time.
Mr. Whelan said that he has had families who are home-schooled come and bring all their members through swimming and some of whom have become assistant coaches at South.
"They come to all the optional stuff," says Mr. Whelan, "They are smart kids," [and] "at that point in their lives they're able to manage their time better."
Chloe agrees.
"I never found it difficult to balance my work and swim," said Chloe, "I found it easier."
But sports shouldn't be taken lightly.
Just like students who attend South, homeschooled kids are held up to the same expectation.
Everyone is expected to meet the goals that are placed upon them.
"At the beginning of each year the coaches gave out goal cards," said Chloe.
Chloe said that there were two different types of goals. One was a "time goal" where they would meet a specific time for swim, and another one was a "swim goal" like making sure a swimmer can do the butterfly backstroke in a certain amount of time.
"My goal freshman year I believe was to swim in under a minute," said Chloe, "I did it in about 45 seconds."
Home-schooled students also are held accountable if found breaking any of the South codes of conduct.
According to code 122 in the Central Bucks School District policy manual "students' participation in any Co-curricular such extracurricular athletic activity is a privilege which may be revoked or suspended when they establish rules or regulations are violated."
Homeschool kids must follow the same rules as South students when it comes to participating in sports and extracurricular activities. They don't get special treatment just because they don't attend the school regularly.
Some of these rules include consequences for bad sportsmanship, using foul language or any other language that can come across as "offensive," being under the influence on school premises, and/or participating in any legal activities, as said in the code of conduct at the Central Bucks School District policy manual.
"Students are not permitted to be with the teams' last student group during the suspension" if they are found to violating any of the code of conduct, reads code 122 in the Central Bucks School District policy manual.
They must also be dedicated to spending their time on that sport.
Mr. Whelan says, "The expectation for swimming is that you must attend all practices and you can't miss any meets."
If an athlete misses a meet, you must be good at communicating as to why you missed it.
Since Chloe was a home-schooled kid herself, her practice schedule was a little different.
"It changed almost every year," said Chloe, "my freshman and sophomore year I did at-home classes and during my junior and senior I did enrollment classes at Bucks Community College."
"From Mondays and Wednesdays, we did lift at 2:30, but that was optional, and we had practice every day from 2:30 to 5:15," said Chloe, "We had Saturday practice at 8 to 11 am."
Homeschool kids aren't treated differently because they're homeschooled.  In fact, Mr. Whelan says that it's the exact opposite.
"They sync in with the other kids," Mr. Whelan says. "I think it's good for kids to see people who are different than them."
"You could make no better choice than to swim at CB South," Chloe adds [it was] "One of the best decisions of my life,"
Leave a Comment