2022 Wrapped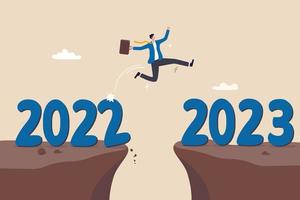 As we enter 2023, there is a whole lot of baggage coming with us from 2022.
So, in light of the new year, let's look back at some of the things that happened this past year. Although this will only be scratching the surface, these headlining events are a good reflection of 2022.
For starters, there was Russia's invasion of Ukraine on February 24th, 2022. Which is still ongoing as we ring in the new year, mostly because of Ukraine's continuous efforts and patriotism that has stayed strong since the beginning.
The 2022 winter Olympics were held in Beijing February 4th to February 22nd.
Then of course, we have Will Smith's slap. At the 2022 Academy Awards, the host, Chris Rock, made a so called "joke" about Smith's wife, Jada Pinkett Smith, regarding her shaving her head. Which she did because of her auto-immune disease called Alopecia that causes her to lose her hair. Immediately after Rock made his comment, Smith walked on stage and slapped him across the face. This was definitely a defining pop culture moment of this year.
Another pop culture moment of this year was the Johnny Depp and Amber Herd trial. Although celebrities, this trial was important to many as it represented an unfortunate common experience which is domestic abuse in relationships. The verdict reached awarded Depp with over $10 million.
In terms of public health, there was a Monkeypox outbreak in 2022, as if COVID-19 was not enough. Luckily, though, the outbreak was not as large as epidemiologists predicted.
Devastating to millions of women across the nation, there was the overturning of Roe v. Wade in the Supreme Court. Leaving the right to abortions in the hands of each individual state. Also, there was the unprecedented release of the Supreme Court opinion on the reversal of Roe v. Wade. A leak like this caused major magnitude and extreme uproar.
The Supreme Court also welcomed Ketanji Brown Jackson. She is the first Black Women to be sworn into the court, making her a role model to many.
In 2022, The United Kingdom had a total of three different Prime Ministers. First beginning with the resignation of Boris Johnson due to some scandals, then the resignation of Liz Truss, and now the current one is Rishi Sunak. Remarkably, this wasn't just during the year of 2022, this was in the time span of two months.
The release of the movie Top Gun: Maverick, the sequel to the original Top Gun released in 1986, was a 2022 summer blockbuster that broke Box Office records.
England faced a devesting loss of Queen Elizabeth II, who passed away after her 70-year reign. Truly a queen (get it, a queen).
The January 6th trials have carried into 2023 as there are still some going on. And Donald Trump himself has faced many, many lawsuits this past year. As well as investigation by The Department of Justice because of his removal of thousands of classified White House documents found in his Mar-a-logo residence. And just recently, congress released his tax returns. Those are just some of the headlines the former president made in a not so positive manor in 2022.
From an economic standpoint, there has been major inflation in interest rate in 2022. Also, the spike in gas prices that angered millions.
Elon Musk officially bought the social media platform, Twitter, this October.
The shooter of Sandy Hook elementary school went to trial against the parents of the victims. His most remarkable statement was that the parents of the dead children were "crisis actors" in the governments conspiracy to take away American's guns.
The 2022 midterm elections resulted in a continuing democratic majority in the senate.
In Iran, there was a breakout of protests in response to the economic and free speech crises but increased after the death of 22-year-old Mahsa Amini died in custody of Iranian police after being arrested on charges of not wearing a hijab. The brutal, inhumane, and misogynistic threats that the Iranian government poses to women is not new. The protests following Amini's death includes many symbolic approaches such as women burning their hijabs and cutting their hair.
The world's population officially reached 8 billion on November 15th. The biggest contributor to this number being India.
This year's World Cup was won by Argentina on December 18th against France.
And as a special mention, Central Bucks School District making national news in repose to the extremely controversial book ban posed by the school board.
All we can do now is see what 2023 has in store for us.
Have a happy and healthy new year!
Leave a Comment