The Great Christmas Debate- How early is too early?
When should Christmas spirit start? Some say the conclusion of Halloween welcomes Christmas. Others say Thanksgiving needs more attention. With the ongoing debate of when Christmas truly begins, stores are finding it increasingly hard to pick a side.
The holidays are retailers' most important stretch of the year, making up almost half of their yearly sales. A weak holiday season would completely change a retail store's profit. While many may find it just wrong to be pushed into Christmas spirit in October, stores, especially with today's high prices, are finding it strategic to begin holiday sales early, stretching people's budgets for gifts and decor over a longer period of time.
According to Walmart, more than half of customers begin planning for holiday shopping around mid-October. As some stores realize this and start their holiday season early, others are pressured into doing so as well, hoping to attract customers back to their shop. So, what started with a few stores selling holiday goods early, has become a countrywide elongating of the season as Christmas trees have been appearing everywhere, even before Halloween.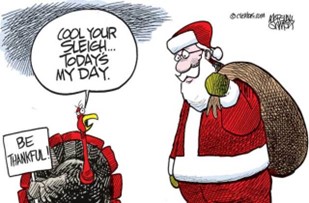 With promotions and deals, customers are pulled into holiday shopping early, leaving them to believe that prices will not be the same closer to Christmas. However, many are beginning to oppose these early holiday sales. David Katz, the chief marketing officer at Randa Apparel & Accessories, said, "If I'm going to have a four-month holiday season, I'm not as driven to buy now. You lose the sense of urgency and immediacy". People argue that by opening their holiday sales so early, retailers are taking away from their precious time with family and friends that Thanksgiving brings. With people hustling to use up the early deals stores now provide for Christmas gifts, they are sacrificing the previously cherished time to appreciate and show their love for others.
Leave a Comment