Sights and Sounds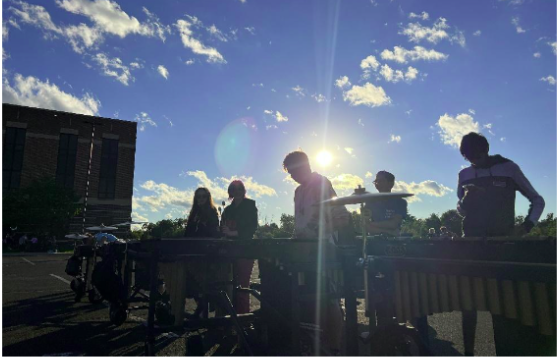 Sights and Sounds at South, presented by the CB South Marching Titans, is scheduled to return on
Saturday, October 1st at 6 pm. Join us for a full afternoon of entertainment open to the community!
The Marching Titans will take the field at 8:45 to present their 2022 show, Hollywood Nights. This
show contains a medley of popular works, including songs from 2017's La La Land, Jacob Collier's
rendition of Moon River, and Bob Seger's Hollywood Nights.
Bands from around the east coast will gather on the Titan turf for a night of competition, as well as food,
live music, and fun! Over 100 local businesses have donated to support the Sights and Sounds, and their
support is nothing short of apparent; because of the generosity, all food sales will directly support the
Marching Titans.
As well as hosting the competition, the Titans will also hold their annual Senior Recognition Walk directly following
the performance to honor all the graduating members of the band.
Admission is $15 for adults and $10 for students and seniors.
Leave a Comment