A Reviews of the Sixers' Recent Games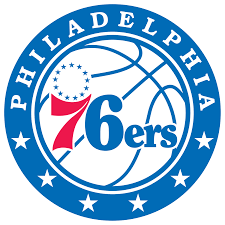 Sixers Week Review 11/15-11/21
This week, the Sixers continued their six-game road trip with games against the Jazz, Nuggets, and Trailblazers. The Sixers have suffered the losses of Joel Embiid, Danny Green, and Matisse Thybulle due to a team COVID outbreak this week.
The loss of three key players has crippled the team's abilities, especially on the defensive end. Just two weeks ago, the Sixers led the Eastern Conference with a record of 8-2. Now they sit tied for 7th place with a record of 9-8.
Tuesday, 11/16- Sixers vs. Jazz
On Tuesday, the Sixers were blown out by the Jazz in Utah, 120-85. Bojan Bogdanovic of the Jazz led both teams in scoring with 27 points. The 35-point loss can be mostly blamed on a lack of rebounding and bad shot selection. The
Sixers shot a total of 33-90, while shooting 20% from deep. Two players mostly contributed to this downfall in field goal percentage. Furkan Korkmaz continued a string of bad games by only making two shots out of twelve and missing all of his 3-pointers.
Additionally, 2nd year shooting guard Isaiah Joe made a lackluster return after missing several games with COVID. Although he performed better than Korkmaz, he only made three shots, one of them being a 3-pointer.
As for rebounding, the Sixers only had six offensive rebounds throughout the game. Joe led the team with eight rebounds, most of them coming near the end of the game. Joe is only 6'4", so that is a sure sign of a bad game. In contrast, Rudy Gobert led the Jazz in rebounds, with 17.
The Sixers did show some promise during the game. Tyrese Maxey had another good performance, posting 16 points and a high defensive impact. Also, the team had only a respectable eight turnovers, which is something they previously struggled with.
Thursday, 11/18- Sixers vs. Nuggets
After Tuesday's embarrassing loss to the Jazz, the Sixers traveled to Denver to take on the Nuggets. They pulled off an impressive upset, winning the game 103-89. Highlights of the night included good performances from Tyrese Maxey and Seth Curry. The two combined for a total of 42 points.
Charles Bassey, the Sixers' 2nd round pick of this year's draft, showed potential to be a solid backup center for the future. Along with 12 points, 7 rebounds, and 3 blocks, Bassey showed defensive prowess and comfort on the floor that is not usually present in rookies. Bassey did an incredible job supporting Andre Drummond as the two centers tried to fill the gap left by the loss of Joel Embiid.
On a more critical note, Furkan Korkmaz still struggled with shooting, scoring only 5 points in his 22 minutes played. After his tremendous start to the season, Korkmaz will have to get out of his slump for the Sixers to continue winning games.
To top off the night, Andre Drummond reached a milestone of 9,000 career rebounds, becoming only the 54th player in NBA history to reach that total. Overall, the Sixers played well as a team, and this unexpected win should boost their confidence for the remainder of the road trip.
Saturday, 11/20- Sixers vs. Trailblazers
On Saturday, the Sixers lost to the Trailblazers 118-111. Damian Lillard led Portland to victory with a stat line of 39 points and 7 assists.
Impressively, the Sixers managed to keep the score close for the majority of the game, before eventually losing by seven. It was an expected loss, but a disappointing one nonetheless.
Tyrese Maxey continued to show his promising future by keeping the Sixers in the game with 28 points and a career high 9 assists. He was helped out by Tobias Harris, who also scored 28.
Another notable aspect of the night was Matisse Thybulle's long awaited return from COVID. He scored 9 points in his return, but it seems his defense has not yet recovered. He was defending Damian Lillard, who would've already been a difficult assignment even without taking COVID into account.
In 23 minutes of playing time, Andre Drummond recorded 4 rebounds. In contrast, Charles Bassey had 6 rebounds in only 14 minutes. Drummond is supposed to be known for his rebounding ability. If the Sixers want to win games, he must live up to his reputation.
This game exemplifies the recent struggles of the Sixers. It is unknown how long it will take for Joel Embiid to come back from COVID, so the team must band together and find a way to win until his return.
Leave a Comment