The Office, A Great Show to Binge Watch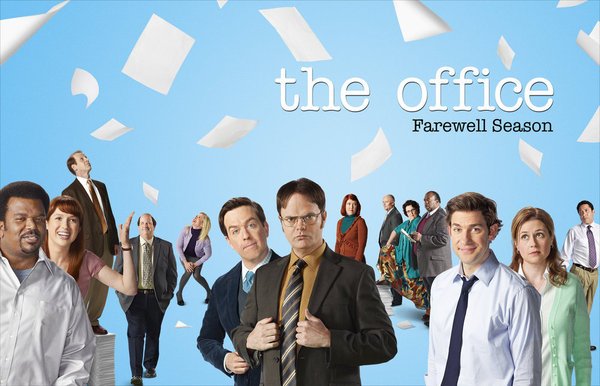 Coronavirus.
You're probably sick and tired of hearing that word 24/7. You're also probably locked inside your room quarantined with nothing to do.
The Office is the perfect binge watching show for your time at home, helping to get your mind off the coronavirus.
In 2019, NBC decided they were going to take back The Office for their own streaming platform. Netflix said in 2020 the show will be off Netflix.
But good news: Netflix extended the deadline to watch to January 2021, which is plenty of time to watch the show.
Grace Kunkle, a junior who talks about The Office non-stop, says "The Office is one of my favorite shows. I can watch it any time of the day."
The Office is a very funny show with nine seasons and, if you get into it, I am sure you will get addicted and binge watch it during your time at home.
The Office is a mockumentary (a type of movie or television show depicting fictional events but presented as a documentary) on the lives of workers throughout the day in their office. They work at a paper company, Dunder Mifflin, and a camera crew follows them around. 
The workers barely do their work because their boss, Michael Scott, one of the main characters, always makes them do something crazy not related to work.
Another main character is Dwight Schrute. He is the number one salesman and everything he does, even his appearance, will make you laugh. 
Noah Collier, a junior, also said, "I like The Office because Michael Scott is hilarious and I can rewatch it without getting tired of it."
Overall, The Office is a guaranteed laugh and a great show to binge watch during your time at home.