Everything You Need To Know About MiniTHON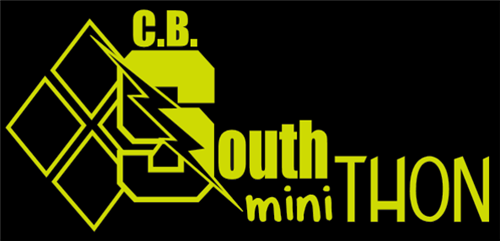 Each year, Penn State University holds its annual THON. THON is a student-run event that is dedicated to the children and families who are impacted by childhood cancer.
Their goal is to raise money for further research in order to finally find the cure for cancer by holding a 46-hour dance marathon. So far Penn State has been very successful in their mission. They have helped 4,000 families and raised about $157 million.
With the huge success of Penn State's THON, CB South wanted to help. In 2017, CB South held their own school-wide dance marathon, also known as miniTHON.
South students could not wait to take part in this event and raise money to help discover the cure for this life-threatening disease. That year the school raised over $50,000. With the large number of participants and money raised, CB South wanted to do it again.
Ever since then, the students at CB South have been taking leadership roles to run this event each year. They have even gotten local sponsors including Philly Pretzel Factory, FBLA, MBR Mechanical Bull Rentals, Livestrong Society, GIANT Food Stores, Chick-fil-A, COSTCO Wholesale, Doylestown Pizzeria, Bucks-Mont Part Rental, Chalfont AmeriKick, Philadelphia Sports Club, Wawa, Wegmans, Rita's, Bonnie's Flowers, and South's very own The Brew Crew.
This year, CB South is holding its annual miniTHON on November 9, and they need YOU to participate and raise money to help further cancer research and help the families that are impacted by childhood cancer.
In order to participate, complete the miniTHON Registration Permission Form and form a team 3-12 students. For more information on how to get started, visit CB South's miniTHON website that is found on the Activities page.
Once you are a participant in miniTHON, students will begin fundraising! Each team has a goal of raising $50 per person to create a total that will be added to the school-wide total. The goal of CB South's students is to raise as much money as they can in order to increase the grand total from the year before.
To reach this goal, students must know the do's and don't's of miniTHON fundraising.
Students should communicate with family, friends, local businesses, create bake sales, etc. All these ideas are efficient ways of reaching the school-wide goal.
However, students should not raise money by canning, going from door to door, or soliciting any inappropriate supporters.
Once the fundraising process is complete, students are encouraged to thank all the people who made donations for their support.
Participate in miniTHON this year on November 9 to help the families in need and raise money for furthering cancer research. The event will be held from 1pm to 7pm. These six hours of dancing, playing games, and being on your feet is nowhere near as tiring as the everyday struggle children with cancer experience.
CB South needs YOU to join miniTHON for the kids!