Festival of Fun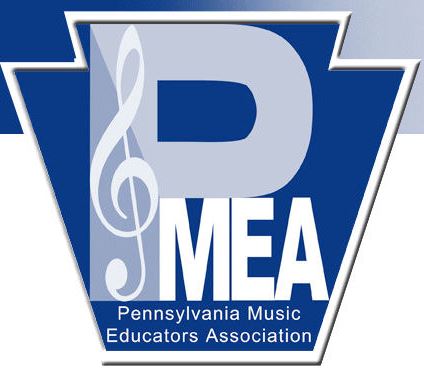 After participating in the District Choir Festival, six exceptionally gifted students re-auditioned and were selected to perform in the Region VI Choir. From February 23rd-25th, David Brownell, Sam Hong, Stephen Burdsall, Corinne Price, Colleen Dunn, and Lizzie Axler traveled to Strath Haven High School to partake in the Region VI Choir Festival.
"My fondest memory from this year's Regional Festival is simply getting to work with such phenomenal music and a cool guest conductor," reflects junior Corinne Price. "To work with such intriguing and meaningful pieces… made the whole experience a lot more fulfilling."
Over the three-day period, the young musicians worked tirelessly to perfect their pieces: Morten Lauridsen's "Lux Aeterna" and Tarik O'Regan's "Triptych." With the help of guest director Dr. Paul Head from the University of Delaware, the performers were able to enhance their understanding of music and grow as musicians.  
"It was an amazing experience to work with such an accomplished director," recalls senior David Brownell.
For many, the 2017 Festival Choir experience ended with Region Choir; however, senior Stephen Burdsall was selected to be a part of All State Choir. "I am most looking forward to meeting a variety of people from all across the state of Pennsylvania [who] share a love for music, [as well as] making new friendships while…strengthening old ones," states Stephen.
Though Region choir is over, the lessons these musicians learned at the Festival continue to impact their lives. "Festival choirs teach…valuable lessons in time management, communication, and…other indispensable qualities," Stephen reflects.  
"Music will always be with me, no matter where I go," David explains. Like all those who attended the Region Choir Festival, Corinne Price shares David's love of music: "[Music is] a beautiful form of communication and art."
Corinne also reflected on the importance and purpose of Festival Choirs: "You're taking a group of hardworking students and giving them an opportunity to pursue a higher caliber…experience." She, Colleen Dunn, and Lizzie Axler will compete again next year to participate in the PMEA choirs.
As a veteran of the Festival Choirs, Stephen explains the impact Festival Choir has had on him: "As I grow older I realize the profound effect that my involvement in PMEA has had on my growth as a musician. Through Festival Choir I am able to learn complex music principles from a diverse array of college professors and bring these principles back to the South community."
Central Bucks South is a school overflowing with talent and enthusiasm. Our school revolves around the accomplishments of its students and fosters a healthy, welcoming community for all.
We are immensely proud to have such talented musicians among our ranks. Please congratulate these exceptional youths on their outstanding accomplishments.
Stephen will be participating in All State Choir in Erie, Pennsylvania from April 19th-April 22nd. Wish him luck with his endeavor.