Link2Unity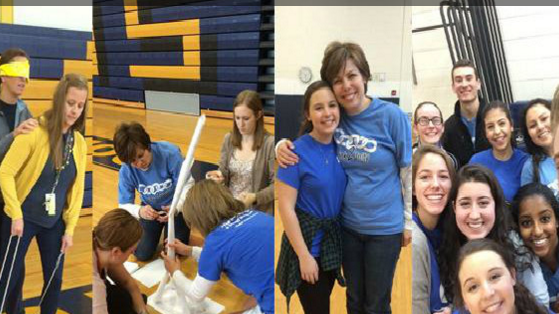 Link (n.) To make, form, or suggest a connection with or between
Nearly all people have their own special hobbies, strengths, or favorite pastimes they can express through the wide selection of clubs offered at South. Whether it be debate club, environmental club, or even the school newspaper, at CB South there is something for everyone. What makes LINK different from other clubs is that it takes all of these diverse students and brings them together in a unique way to form friendships and to build trust throughout our high school years.
Senior Stephanie Litzenberger said, "LINK takes all of the leaders academically, from sports, from extracurriculars, from the entire school community and puts them all together. It creates more of an inclusive community at South and it makes people feel more comfortable." On various Saturdays throughout the year, LINK holds meetings to engage in activities in new groups of people. It builds a sense of community, and it's a way to make new friends members might not normally see around school.
Coming into South as a sophomore can be tough; not only the massiveness of the building but also the number of potentially intimidating upperclassmen can be a scary experience.
"LINK is special to me because it is a really good community, especially as a sophomore when you don't know that many people," sophomore Paul Quinn said. "It really helps make new friends and get out in the world."
LINK is open to everyone as a way for students to connect and feel like they have friends in school whom they can rely on. Reunion meetings and retreats are held throughout the year.
"Link is all about building community at South, adding energy to the community, and taking action against everything that can be tough about high school," said senior Nick Mason. "I really enjoy all of the retreats and reunion meetings and how much it really makes students happy. It makes students actually want to come to school, feel comfortable and safe at school, and want to make new friends."