Clearing the Season with South's Field Hockey Team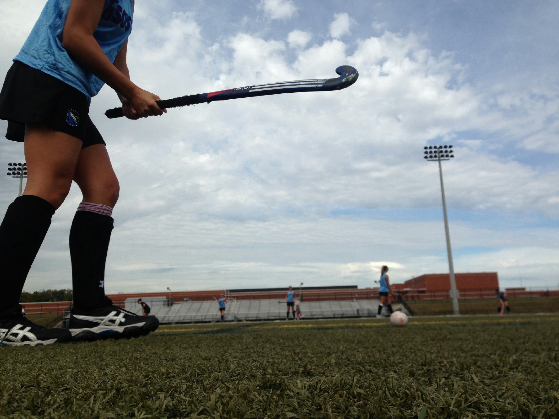 Displaying a tremendous amount of passion and playing with immense energy, Titan field hockey is taking the season by storm. Junior Varsity has started off strong with a 4-1 record so far in the season, and Varsity is rolling as well at 2-1-2. All three captains on JV — Taylor Soderberg, Molly Sullivan, and Lindsey Cheponias agreed: "Our team gets along really well. We connect on and off the field which helps how we play as a team."
The leadership on the Varsity team is outstanding this year. With four nominations for captains, seniors Ally McDonald, Stephanie Litzenberger, Sarah Zeso, and Lauren Zakrzewski all were elected. A huge responsibility is bestowed upon the players who serve as captains on a team. However, the captains treat each other and all players with equal respect. "Being a captain is no different. All players are held at the same level," said Ally McDonald.
New to the team this year is coach Lindsay Walbrandt, an experienced athlete in both field hockey and lacrosse. Full of positive energy, Walbrandt adds a new sense of excitement to the Lady Titans. "She always tries to bring out the best in us," said Lindsey Cheponis, currently a swing goalie for Varsity. With hefty shoes to fill from previous coach Brittany Gryzwack, who led the team to District Championship, Coach Walbrandt is pulling out all the stops to lead her team to success.
As Titan field hockey heads deeper into the season, both teams are looking to continue to strive to victory. Though they have experienced success so far, both teams are looking to improve in some aspects of the game as the season continues. "We just have to work on our communication on the field and teamwork. Overall I have confidence that we will continue the season strong," said Stephanie Litzenberger.
Come out and support South Field Hockey in their upcoming season games! Go Titans!