Senior Profiles
Jared Bennett-
Future plans: Widener University for Biomedical Engineering with Pre-med.
Why Widener? "I chose Widener because the campus is beautiful, I've heard great things from their engineering, and the Wawa on campus sure doesn't hurt."
Other plans? "I want to get involved in intramural sports, and if there are martial arts groups around I want to get involved in that. I'm also looking to get involved in Greek life."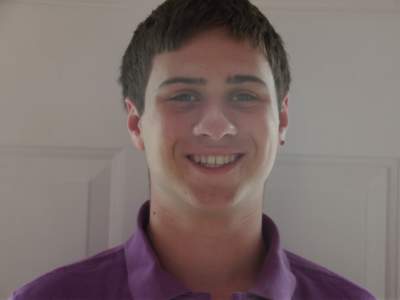 Dana Maginity-
Future plans: Temple University as a President's Scholar, which includes being part of the Honors Program and full tuition with stipends. Undecided major, but potentially Musical Theater and Math.
Other plans? Commuting to school. Hoping to use summer work stipends to work at the Walnut Street Theater in the summers.
Devan Accurso-
Future plans: Middlebury College. Majoring in Biology and running track.
Awards? Earned an academic scholarship.
Other plans? Hopes to take advantage of Middlebury's top language programs by taking Italian and studying abroad in Italy.
Eddie Wei-
Future plans: University of Pittsburgh, declared as a Physics major but might switch.
Awards? Received academic scholarship.
Why Pitt? For the city environment.
Other plans? Wants to give tours and join intramural ultimate Frisbee and basketball at Pitt. Might take Junior standing.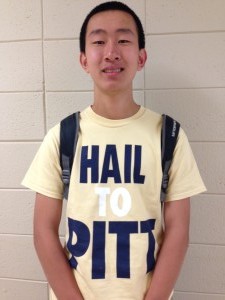 Taylor Hojnacki-
Future plans: University of Pennsylvania for Track and Field. Wants to major in Biomedical Engineering.
Awards? Received the Mill Creek Scholarship, the Gloria Dei Scholarship from her church, Outstanding Female Athlete Award, and a Kiwanis Scholarship.
Why Penn? Excited to throw at the collegiate level and for city life.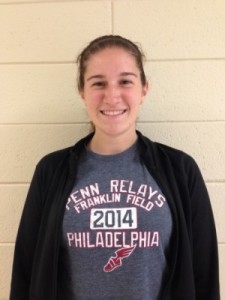 Rachel Graham-
Future plans: Attending Syracuse University for Bioengineering.
Awards? Received an academic scholarship.
Why Syracuse? For the student life. "When I visited everyone was wearing orange, and you could tell the school pride was big."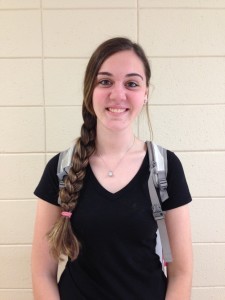 Hannah Knerr-
Future plans: Attending the College of William and Mary. Undecided major, potentially English.
Why William and Mary? Chose William and Mary because of her legacy status, and the historic town of Williamsburg was the right mix of a town for her.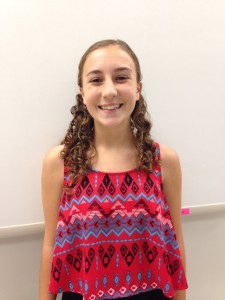 Gabby Retallick-
Future plans: Attending West Chester University for Pharmaceutical Product Development, a very selective program.
Why West Chester Pharmaceutical Product Development? Hopes to enter the pharmaceutical industry and develop, research, or market pharmaceuticals.
Tanner Pfendner-
Future plans: Attending University of Maryland-College Park for Chemical Engineering
Why Maryland? Likes the feel of the campus, the large student population, which is relatively close to home but still close to a city (Washington, D.C.), and has anything and everything for anyone.
Other plans? Hopes to participate in club and intramural sports like baseball at Maryland.
Kayla Corazzi-
Future plans: Attending Penn State-University Park.
Why Penn State? Liked that Penn State has lots of options and school spirit, especially THON.
Noah Snyder-
Future plans: Attending Duke University. Majoring in international business and playing soccer. Will most likely be playing soccer in midfield, center defense, or outside defense.
Why Duke? Felt like home when he visited. "I enjoyed the atmosphere and location of the school. It is a place I can excel both academically and athletically." He hopes to make a mark on the school, whether that be by attending sporting events or joining campus clubs.